Digital Fitness Platform
Tailored workouts, on-demand classes, streaming shows, and more.
Compatible with iOS and Android devices.
Start your free 2-month trial today1

1 This offer's availability is subject to change without notice. At end of free trial, JRNY membership automatically renews at current membership rates until canceled. JRNY is available in English language only. Manage or cancel your membership directly from your Apple ID or Google Account. Requires iOS 14.0 or higher / Android 9.0 or higher.
Invest in your future self with a JRNY™ membership.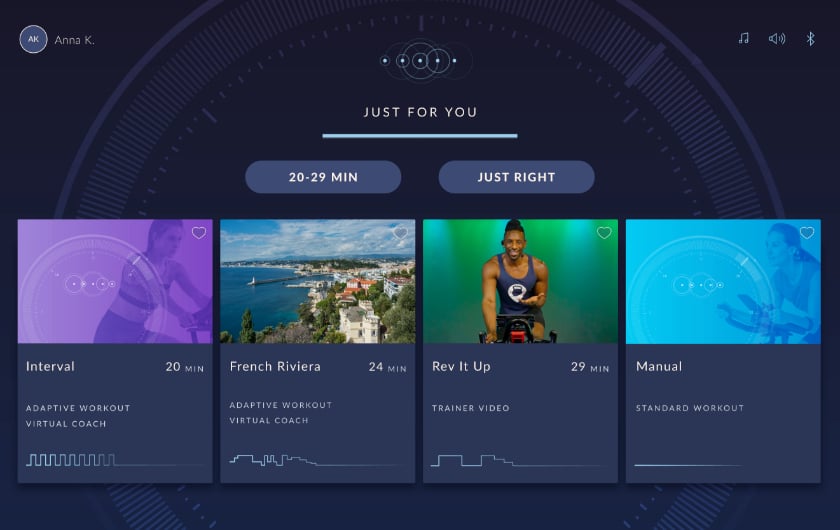 Individualized adaptive workouts.
Experience tailored workout programming that automatically adapts as you get stronger.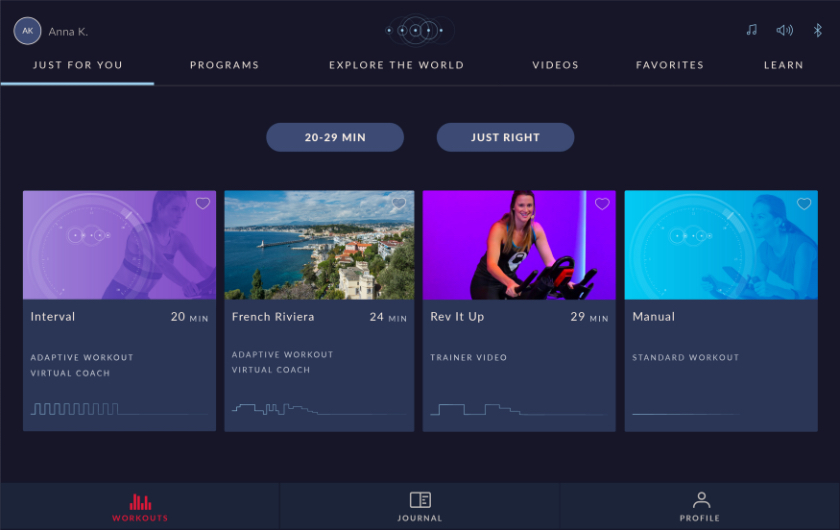 Smart recommendations.
Recommends four fresh workouts every day based on your abilities and features you like best.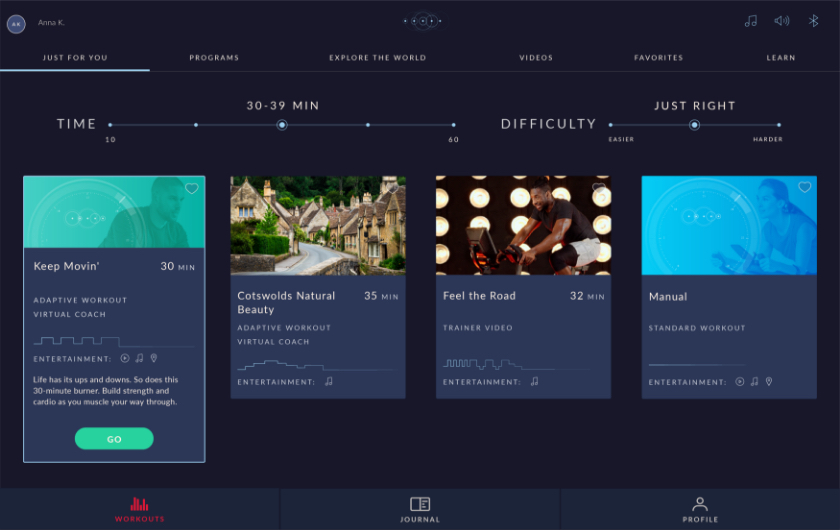 Choose your effort.
Recalibrates time and difficulty based on personalized targets and how you're feeling that day.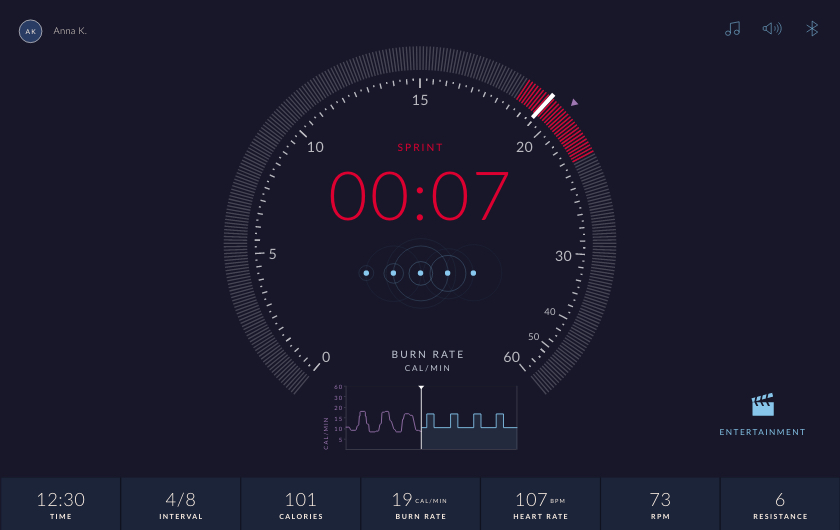 Real-time coaching.
Keeps you within your target zones and motivates you through every milestone.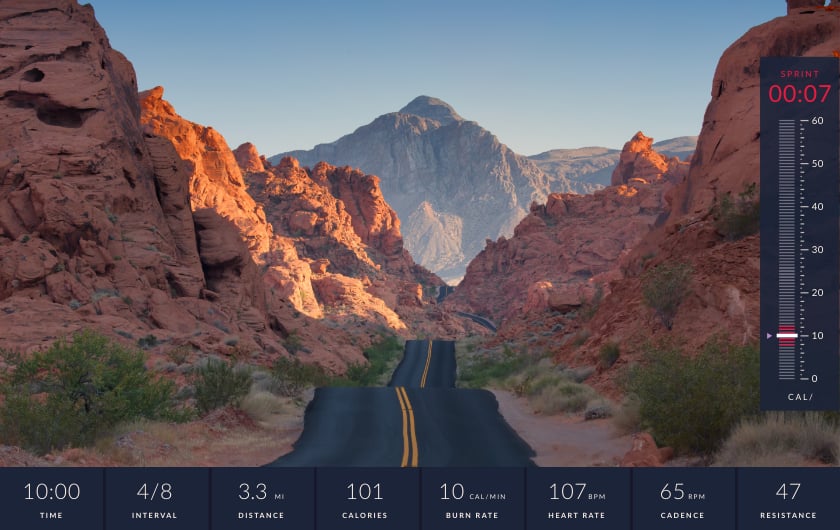 Explore the world.
200+ stunning HD destinations you can explore at your own speed.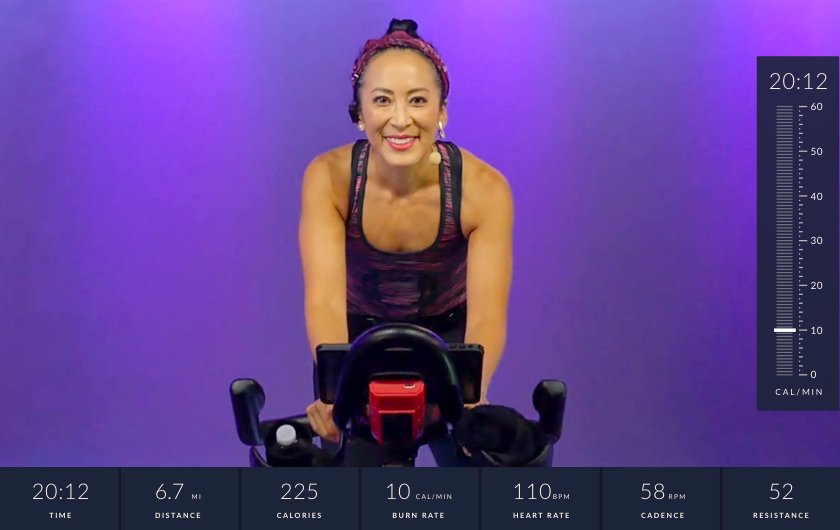 On-demand classes.
Sweat it out with world-class trainers who inspire your best effort.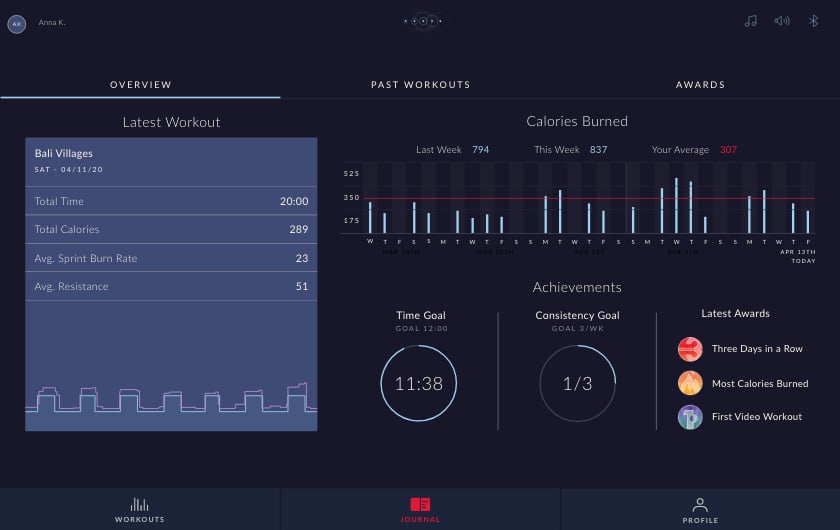 Rewards & tracking.
All-in-one tracking celebrates your milestones, achievements, and personal bests.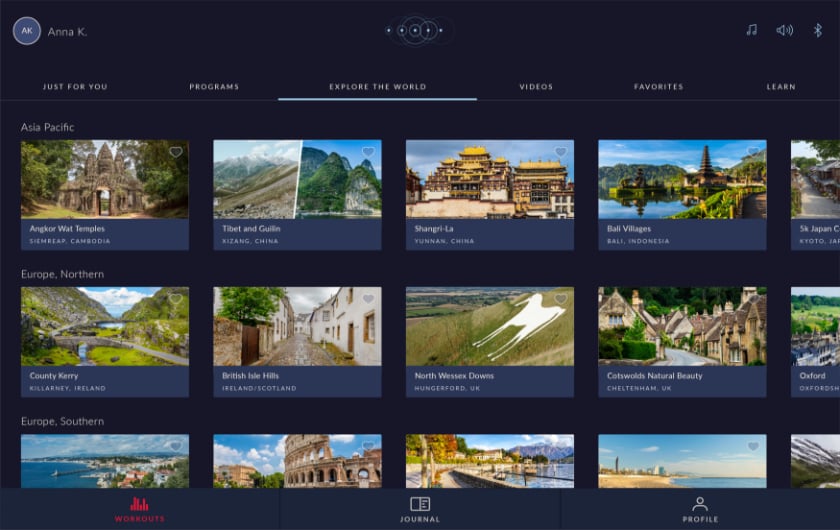 Easy navigation
Simple navigation and workout selection means less scrolling and more moving.
Personalized fitness just for you.
Meet the digital fitness platform that gets to know you. It assesses your fitness level and recommends workouts based on your abilities, available time, mood, and the workout experiences you like best. You can stick to one routine or explore something new and personalized every day of the week. No matter what you choose, the JRNY™ digital fitness platform keeps you on track for long-term success in health and fitness.
One community. 2.5+ million completed workouts.
Thousands of members.
300+ million calories burned.
2.5+ million workouts completed.
"Great app that creates workouts suited to my capabilities and workout history. Very easy to use."

COHiker79
App Store
"Opened the app and the machine connected immediately. It connects faster than my Bluetooth® headphones! The workout experience is great. I loved the fitness assessment. Now I am confident I can crush workouts!"

StackofDimes
App Store
"Very helpful and I like having a plan while the app tracks my progress. I feel like I am accomplishing my goals at a pace I can maintain."

John S.
Google Play
"It sets out a training program just for you. Really like that it mixes up the workouts so you're not getting bored."

Malcolm P.
Google Play
"Super! Adjusts to your level then slowly increases over time as you become stronger."

Leonardo N.
Google Play
"Love this app. It keeps me focused and on point with my workouts."

djrkad1966
App Store
"Amazing. Keeps track of my progress and the trainers are amazing."

J B
Google Play
"Each set is different. JRNY appears to be in sync with me; not me with it. The routines get more challenging at a level I can do. I am feeling stronger and more confident with each workout. Go BowFlex."

Google User
Google Play