Images
Product Video
Schwinn Airdyne AD6i
Details
Additional Information
For an intense, full-body cardio workout that builds strength and blasts calories, it's hard to beat the Airdyne® AD6i. Its signature wind-resistance technology puts you in control of your workout intensity—so the more you put in, the more you get out. The AD6i is loaded with features to keep you comfortable while staying on top of your training stats and biometric data.
The model number for countries with a 110V electrical outlet is the Schwinn Airdyne AD6.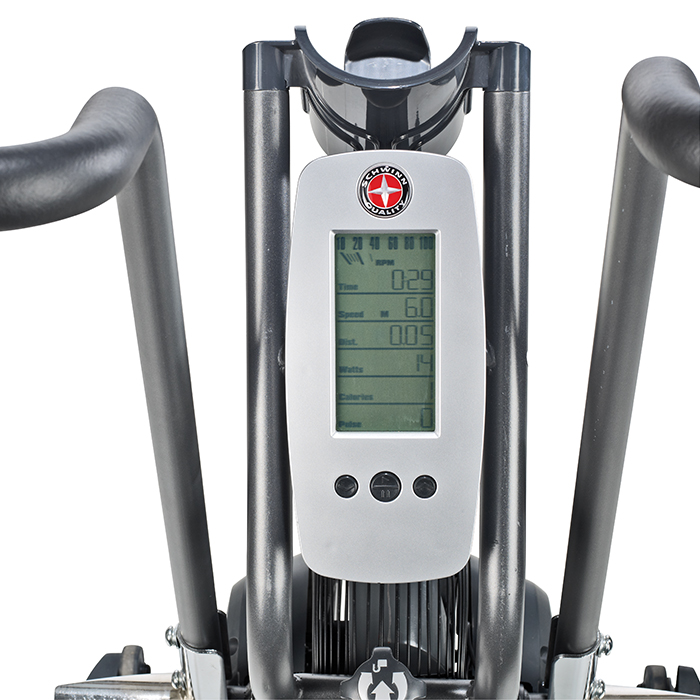 Product Features
RevMeter™ RPM gauge is perfect for interval training.
Console layout with continuously visible metrics.
Shrouding on BioSynch linkage system for safer workouts.
Integrated bottle holder.
Convenient transport wheel location.
Updated styling for today's home environment.
Foot straps on self-balancing pedals for greater motion control.
Full Specs